T20 World Cup: An India vs Pakistan final may outnumber the viewership of entire FIFA World Cup, says ex-Pakistan pacer Abdur Rauf Khan | Cricket News – Times of India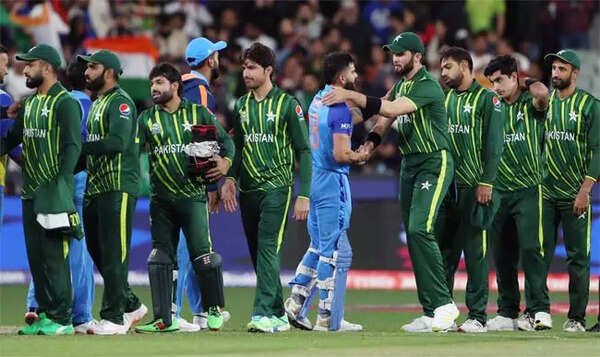 NEW DELHI: Pakistan's road to the semifinals of the ongoing T20 World Cup in Australia has been like luck shining on you when all seemed lost. Babar Azam & Co had almost given up hopes, were slammed by former cricketers and trolled on social media. With Pakistan staring at elimination at one point, the Netherlands did them a favour by eliminating South Africa, followed by Pakistan defeating Bangladesh to book their spot in the semis from Group 2, besides neighbours and group toppers India.
Pakistan will take on New Zealand in the first semifinal at the iconic Sydney Cricket Ground on Wednesday. On the other hand, Adelaide Oval will host the second semifinal between India and England on Thursday.
Former Pakistan pacer Abdur Rauf Khan, who played three Tests, four ODIs and one T20I for his country between 2008 and 2009, feels Pakistan will have the upper hand against New Zealand, while Rohit Sharma's India will struggle against England. Rauf predicted a Pakistan vs England final on November 13 at the Melbourne Cricket Ground.
Looking at their overall record, Pakistan seem to have an edge over New Zealand.
The two teams have met 28 times in T20Is, with New Zealand winning 11 matches and Pakistan registering a win on 17 occasions.
The last time the two countries met was during the T20I Tri-Series (involving Pakistan, New Zealand and Bangladesh) final in New Zealand, when Pakistan won the summit clash by beating Kane Williamson's men by five wickets.
In the World Cups (ODI and T20I), Pakistan also have history backing them. New Zealand have lost all their previous World Cup semifinals to Pakistan – ODI (1992, 1999) and T20I (2007).
Rauf feels Pakistan will have an easy ride in the semis this time as well.
"Pakistan are stronger than New Zealand. They will be the favourites. I am not saying New Zealand is a weak side but Pakistan are stronger than them," said Rauf, talking to TimesofIndia.com from Pakistan in an exclusive interview.
"Pakistan didn't stand anywhere ahead of the semis. They lost crucial (group) matches and then the Netherlands paved the way for them (to have another crack for a place) in the semis. What a remarkable turnaround it has been for Pakistan in this World Cup! Pakistan fans had almost given up hopes. The players were also demoralised and dejected. But they are refreshed and upbeat now, and we all are cheering for them. I am sure they will go on to win the title from here," he added.
'ENGLAND FAVOURITES AGAINST INDIA'
Rauf has tagged the reigning 50-over world champions England as 'favourites' against the 2007 T20 World Cup champions. India, under the leadership of MS Dhoni, won the inaugural edition by beating Pakistan in the final.
Overall, India and England have met 22 times in T20Is. India have won 12 of those matches, while England have emerged victorious on 10 occasions.
Looking at their last five T20I meetings, India lead England 4-1.
"India vs England semifinal will be a tough one. It will be tough for India. England will be the favourites. They have variety in their batting and bowling as well. England have a stronger side than India. I will pick Liam Livingstone and Ben Stokes as game-changers for England against India," Rauf added during his conversation with Timesofindia.com.
"England have a balanced team. India will be under pressure.
"India will have to play really good cricket. They rely heavily on Virat Kohli and Suryakumar Yadav. Other Indian batters, especially Rohit Sharma and KL Rahul, will have to score runs in the semis. What if Virat and Suryakumar fail to score runs? India will be in deep trouble. The openers need to give a solid foundation to the Indian team, and England need to stop Suryakumar and Virat from going big," Rauf asserted.
INDIA vs PAKISTAN FINAL ON THE CARDS?
Fans and cricket pundits are predicting a blockbuster India vs Pakistan final, but Rauf felt emotions should be kept aside and the best two teams should enter the summit clash.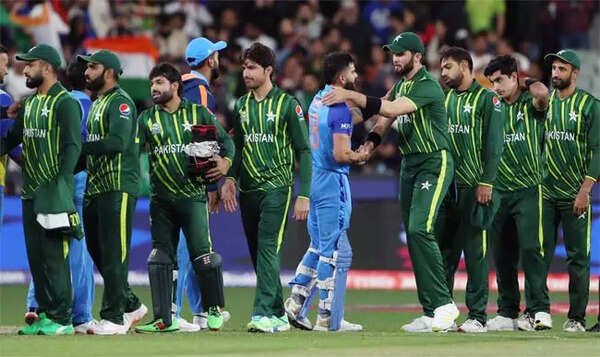 (ANI photo)
"Who doesn't want to see an India vs Pakistan final? In fact, I want that too. Everyone wants that. The entire world would look forward to it. But I don't see an India vs Pakistan final happening. If it happens, it will have a lot more viewership than the entire FIFA World Cup," Rauf added.
"But let's face the reality and keep emotions aside. England is a tough team, so India will have to beat a tough opponent to enter the final."